VASI POLIEDRICI @ EXPO 2015
June 10, 2015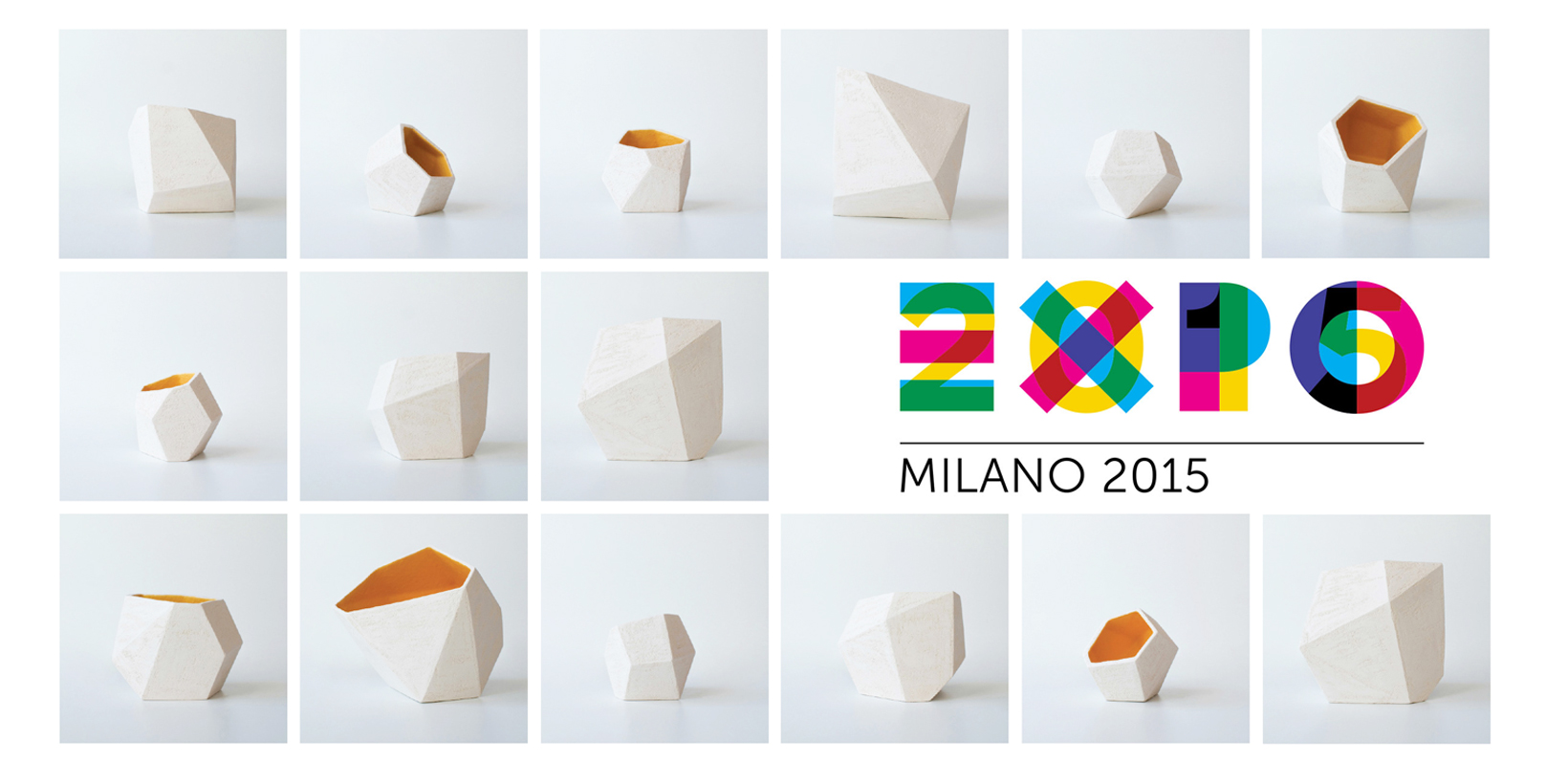 Vasi Poliedrici by Francesca Verardo exhibited @ Expo Milan 2015
Francesca Verardo is among the 26 Italian craftsmen entrepreneurs selected to exhibit their products in the space of Confartigianato at the Italian Pavilion of Expo 2015.
The Jury of the competition 'Nutrire il futuro. Energie dalla tradizione', composed of:
Arturo Bellavitis, President of La Triennale di Milano;
Franco Raggi, architect and designer;
Luciano Galimberti, Chairman of ADI – Association for Industrial Design;
Giovanna Giannattasio, architect and designer, VP CONNEXPO;
Matteo Morandi, Confartigianato Imprese;
chose the winners from among 200 candidates with focus on the ability to fully express the value of craftsmanship and innovation, combining beauty, formal and operational innovation, technological research, use of environmentally friendly and recycled materials, sustainability.
The ceramic vases will be exhibited from 12 to 18 June at Expo Milano 2015.
Exhibition space 'Convivio', North-West Cardo of Italy Pavilion.
On June 15, at 3.30 pm, in the same exhibition space, will host the presentation ceremony and the awarding of certificates to the 26 selected companies. To reward the entrepreneurs will be the President of Confartigianato Giorgio Lace.